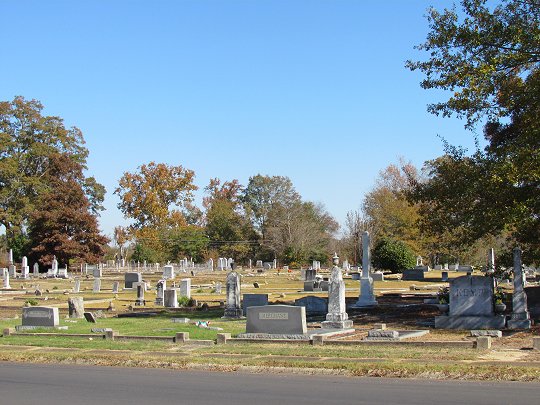 On February 9, 2013 we held our first workday at this cemetery. March 16, 2013 is scheduled for a second workday. Buried in this cemetery are many of the founders of Clanton and Chilton County. Alfred Baker, sometimes called the "Duke of Clanton" and for whom the county was originally named is buried in this cemetery. Our workdays are scheduled to take place on anniversaries of his birth and death.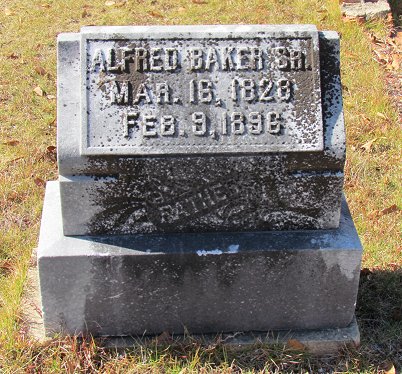 The cemetery is located across the street from the
Chilton/Clanton Library
.
We would like to thank our hard working volunteers who turned out to clean this cemetery. We would especially like to thank the West End Baptist Church's Youth Group and the Youth Minister, Kenny Martin. This is a great group of teenagers and young adults and they impressed us all with the hard work. Kenny, their parents, and their church should be very proud of them.

Our volunteers were: Benny Harris, Hannah Oaks, Jadon Downs, Dannet Jones, James Graham, Derric Scott, Marissa Maddox, William Teel, Scarlett Teel, Katherine Reece, Jeff Reece, Tye Southard, Anna Southard, Rebekah Chappell, Rachel Chappell, Cain Samson, Janette Bailey, Colyn Moatts, Aimee Ezekiel, Hunter Collins, Stephanie Collins, Payton Parrish, Katie Kemp, Morgan leonard, Kolby Kemp, Gina Barr, Jordan Lightsey, Allie Lightsey, Joshua Burns, April Mullins, Missy Mullins Dorgan, Moon Mullins, Donavan Cleckley, Will Winslett, Kenny Martin, and James Graham.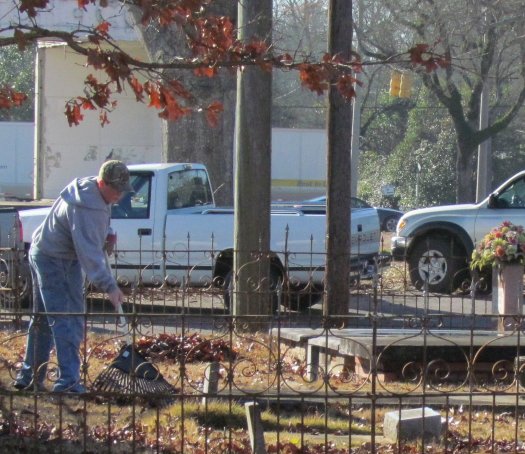 Volunteers raked the cemetery free of leaves and garbage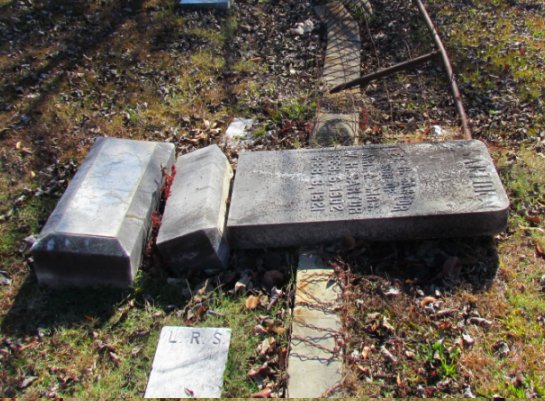 This headstone has been off it's base for years.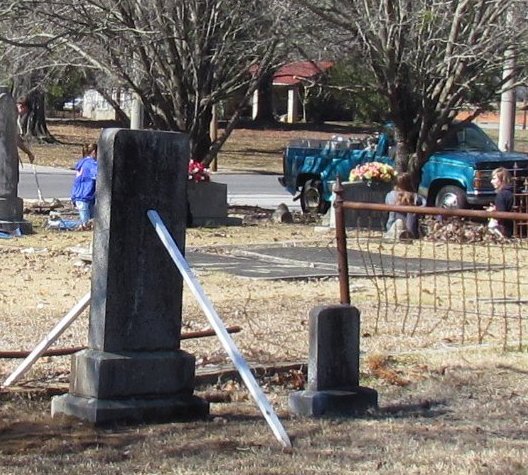 It is now back up on it's base, in this image it's being supported until the mortar sets.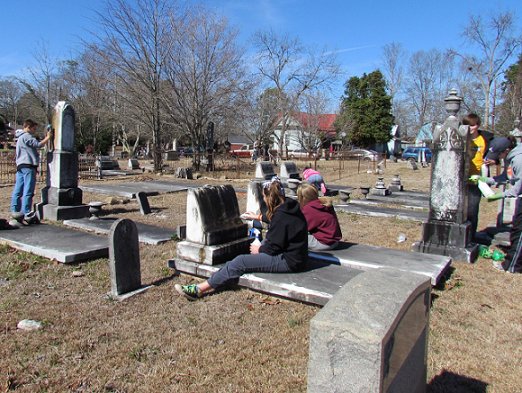 Volunteers from the West End Baptist Church Youth Group turned out to help with the cemetery clean up. Notice how black the face of these headstones are.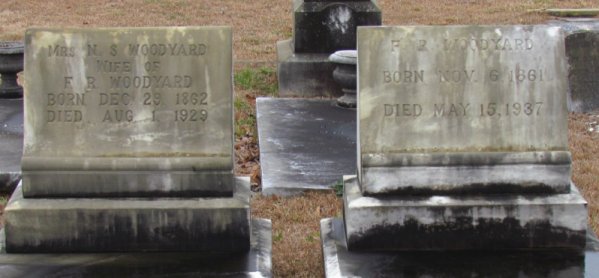 These two stones were so black and dirty that we need to clean them again on the next workday, but the two young ladies who worked on these did an incredible job of getting the worst of it cleaned off.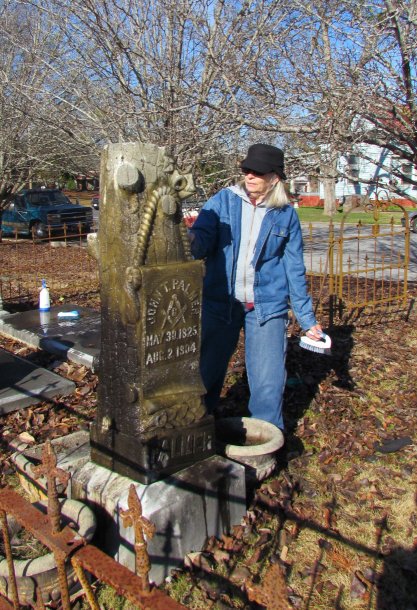 Janette Bailey, the Reporter for the historical society, cleaning a magnificent Woodmen of the World stone belonging to John T. Palmer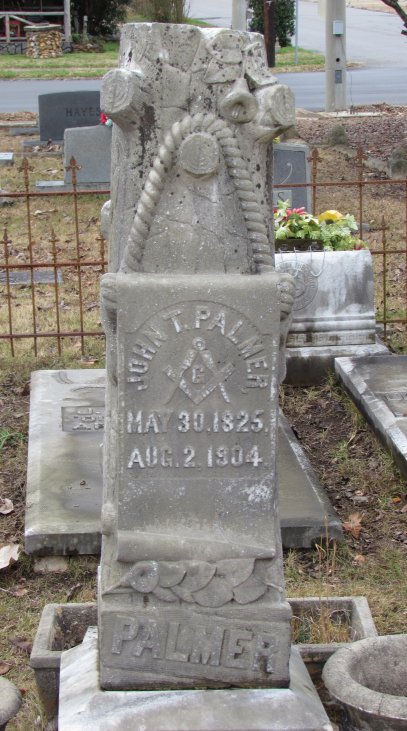 Look at how beautifully it cleaned up!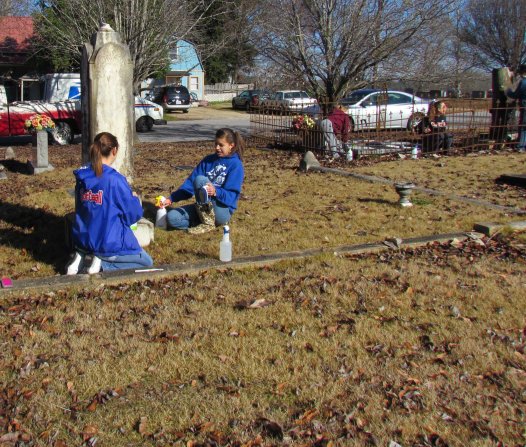 We had a lot of young people at this event, and it was great to hear them talking about the headstones and being interested in the history of the people buried there.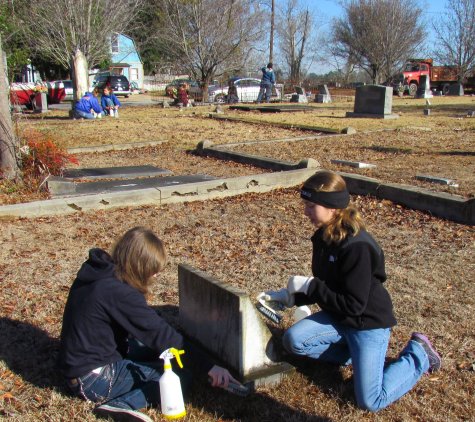 Everyone was very impressed at how hard the West End Baptist church's youth worked.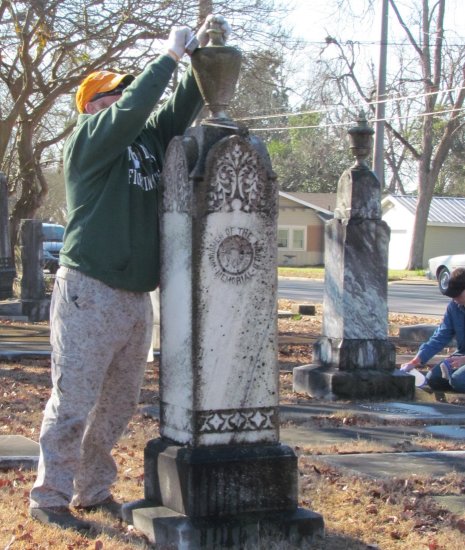 Kenny Martin, the Youth Minister at the West End Baptist Church.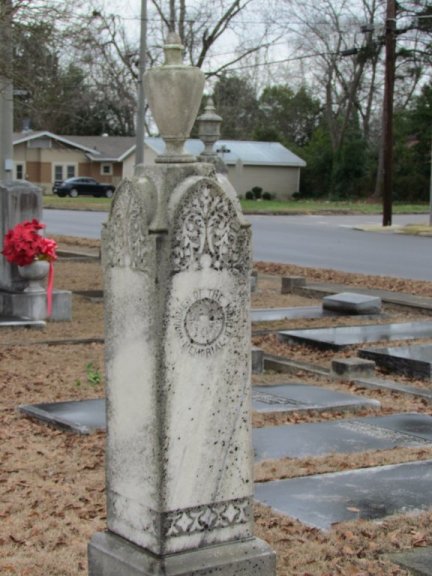 The same headstone after Kenny cleaned off decades of dirt and neglect.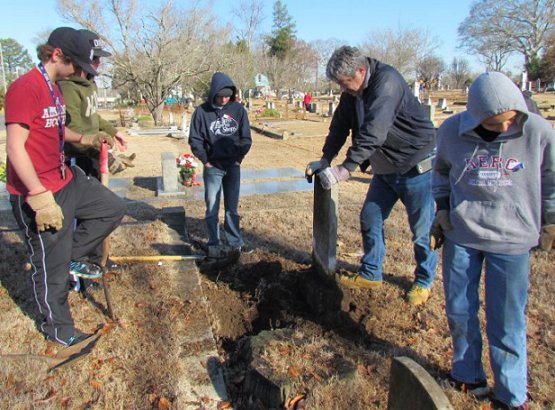 Jeff Reece, a member of the historical society, and some of the West End Baptist's youth formed the headstone repair team.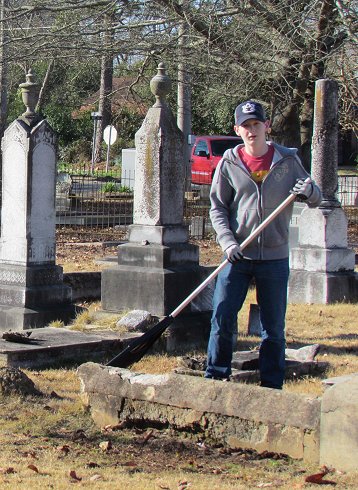 One of our hardworking volunteer youths.

When we started cleaning this massive headstone, the top was as black as the bottom.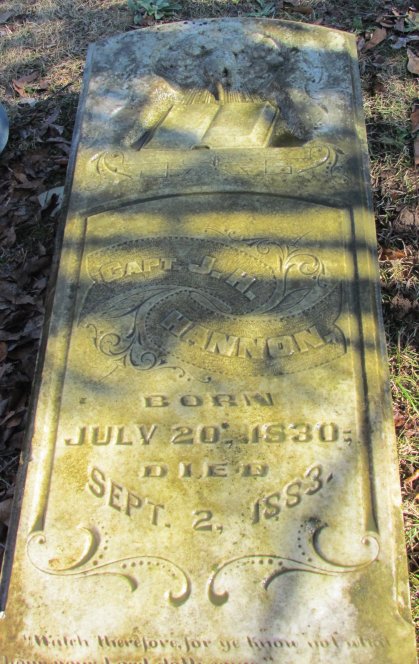 This gorgeous headstone had fallen off it's base and was hiding in a mass of bushes. It is the headstone for Capt. John H. Hannon. We looked him up in "Yours, Mine, and Theirs" and found out that he served in the 53rd Ala Inf. It also says that he was instrumental in changing the name of the county from Baker to Chilton. His wife, Frances Angelina Phillips helped collect money for the First Baptist Church of Clanton and gave the first Bible to the church.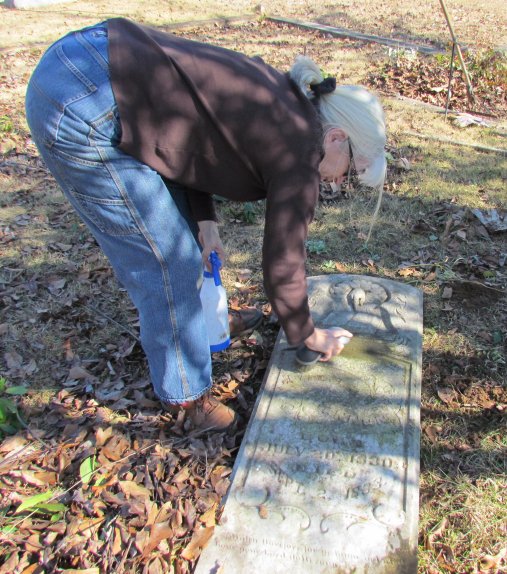 As Janette cleaned the stone wonderful detailing became visible. It does have a maker's mark, Engelbert, Lytle W. Nashville