January
Winter Meeting
2nd Sunday in January


April
Spring Meeting
2nd Sunday in April


July
Summer Meeting
2nd Sunday in July


October
Fall Meeting
Sunday
10/8/2023, 2:00 PM
Senior Connection


Baker, Alfred Sr.
Note: This article is from Chilton County and Her People, 1985 edition, pp 114 - 115
The Duke of Clanton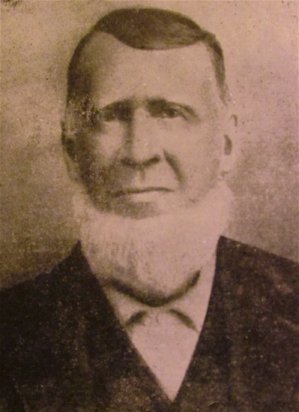 The man who first conceived the idea of building a town at what is now Clanton was the old gentleman pictured above. He once owned all the land in and near the site of the present county seat, and donated about half of the building lots in the original village of Clanton. He, together with a surveyor by the name of George W. Floyd, laid out the streets and avenues of Clanton in 1870.

Alfred Baker served as Justice of the Peace, was a member of the State Legislature from Autauga County before and during the time Baker County was formed. When the new county was formed, it was named for him. He was Postmaster at Grantville while the county courthouse was at that place. After Clanton was laid off, and every second lot in the city was donated by Alf Baker, he built a storehouse just east of the railroad where Hwy. 22 intersects Hwy 31. A year later he built a more modern store on the west side of the railroad and touching Third Avenue North. At that time Third Avenue was the only railroad crossing in Clanton. Alfred Baker also built a two-story hotel on the corner where Upchurch Drug Store now is, and operated the same as well as his store for a number of years.

He built a depot and platform beside the railroad, about where the present depot is. The railroad would not use the depot because it was private property, so Alfred Baker offered to donate it to the railroad company. The railroad again declined for fear they would become obligated to the donor; but the railroad company purchased the building from Baker and used it for Clanton's depot for several years. While Alfred Baker was operating the hotel and store in Clanton he also operated a farm in the southeastern section of the present city, known as Gowan Addition. He later sold this land to Newton, Willis and Jim Bell, and their father.

In 1892 he removed his family to Indian Territory and lived there for one year. He returned to Clanton and died here three years later, on February 9, 1896. The remains were buried in Clanton Cemetery.