January
Winter Meeting
2nd Sunday in January


April
Spring Meeting
2nd Sunday in April


July
Summer Meeting
2nd Sunday in July


October
Fall Meeting
Sunday
10/8/2023, 2:00 PM
Senior Connection


Broadus Connatser of The Birmingham Barons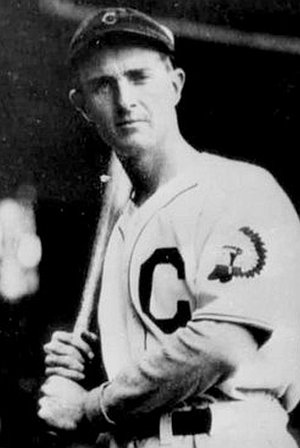 Note: This article first appeared in the Union-Banner, September 29th, 1927 in "Who's Who In Clanton" and was reprinted in The Chiltonian, the newsletter of the Chilton County Historical Society and Archives, Inc. in Volume 29, Number 3 July 2009.

We choose as the second subject of this series of stories another one of Clanton's baseball stars who gives promise of a successful future as an actor in the great national pastime. Last week we told about Jack Hayes of the "Senators." This week it will be Broadus Connatser of the Barons.

The career of "Connie" started when he was a student at the Chilton County High School back about 1920. His work on the local baseball club of the school was a sensational success, and he drew the mark for a famous baseball player of the future. Every year has marked his rise up the ladder until now it seems that he is destined to take the part of a regular member of the Birmingham baseball club.

Broadus is the son of Mr. and Mrs. S. M. Connatser of Thorsby. He is a nephew of Mr. W. W. Fox of Clanton with whom he is connected in business. He spends his off days here with Mr. Fox between the baseball seasons. He was born in Sevierville, Tennessee, in 1903, and moved to Thorsby with his parents in 1915. His graduation from the Chilton County High School was at the end of the 1920 season.

Pursuing his studies diligently along with his athletic prowess he graduated from the University of Alabama in 1926 with a B. S. degree. During his college course he was a regular member of Coach Wallace Wade's wonderful baseball club, playing his regular position of first base.

At his graduation from the University, "Connie" signed a contract with the Birmingham Barons and joined them at the beginning of the 1926 season. He was sent to the Vicksburg Club of the Cotton States League. He played the 1927 season with the Jackson Club of the Cotton States League, holding his contract with the Barons. This year he had a large share in the honors which won the pennant for his Club at Jackson. He played in a postseason series with the Monroe Club, which won four out of five games played.

Broadus is a very popular young man with hundreds of his admirers who have followed his career with a great deal of interest. It is very probable that he will have a chance as one of the mainstays of the Baron line up for next year, and everybody believes he is able to hold the fort at first base to the satisfaction of his boss, the honorable Johnny Dobbs.